Tri-City Electric Company of Iowa wins 2021 Project Excellence Award from National Electrical Contractors Association for the St. Ambrose University – McMullen Hall Project
Tri-City Electric Company of Iowa, an electrical contractor based in Davenport, IA, was recently recognized by the National Electrical Contractors Association with a NECA Project Excellence Award in Educational category for the St. Ambrose University – McMullen Hall project.
NECA established the Project Excellence Award to showcase the exceptional work that its members perform throughout the country. Tri-City Electric Company of Iowa was recognized along with this year's other winners during NECA 2021 Nashville.
St. Ambrose University's McMullen Hall is located in Davenport, IA on the southwest corner of the campus and is the new, state-of-the-art home to the College of Business. The project included the renovation of the existing 38,000 sq. ft. building and a 16,000 sq. ft. addition.  Within the new addition, a new main electrical service was installed along with LED lighting with upgraded lighting controls throughout the entire building.  A new fire alarm system which includes a new main FACP and new devices throughout the building was also installed. The new addition features ten new classrooms, a student commons area highlighted, a sales lab with six individual team rooms, a tiered lecture classroom, and a finance lab. The varied classroom styles assist the University in preparing students for the business world, which focuses on teams and collaboration. The renovation of the existing building converted existing classrooms into faculty offices and added a Dean's office suite. According to St. Ambrose, "a major focus of the project has been the integration of old and new, reflecting the University's agility while holding tight to our history and mission."
ABOUT THE NATIONAL ELECTRICAL CONTRACTORS ASSOCIATION: NECA is the voice of the $171 billion industry responsible for bringing electrical power, lighting and communications to buildings and communities across the United States. NECA's national office in Washington, D.C., four regional offices, and 118 local chapters across the country support the electrical contracting industry through advocacy, education, research, and standards development. Go to www.ProjectExcellenceAwards.com  to learn more about the NECA Project Excellence Award. Go to www.NECANET.org to learn more about the National Electrical Contractors Association.
To view all the 2021 winners please visit 2021 Winners Gallery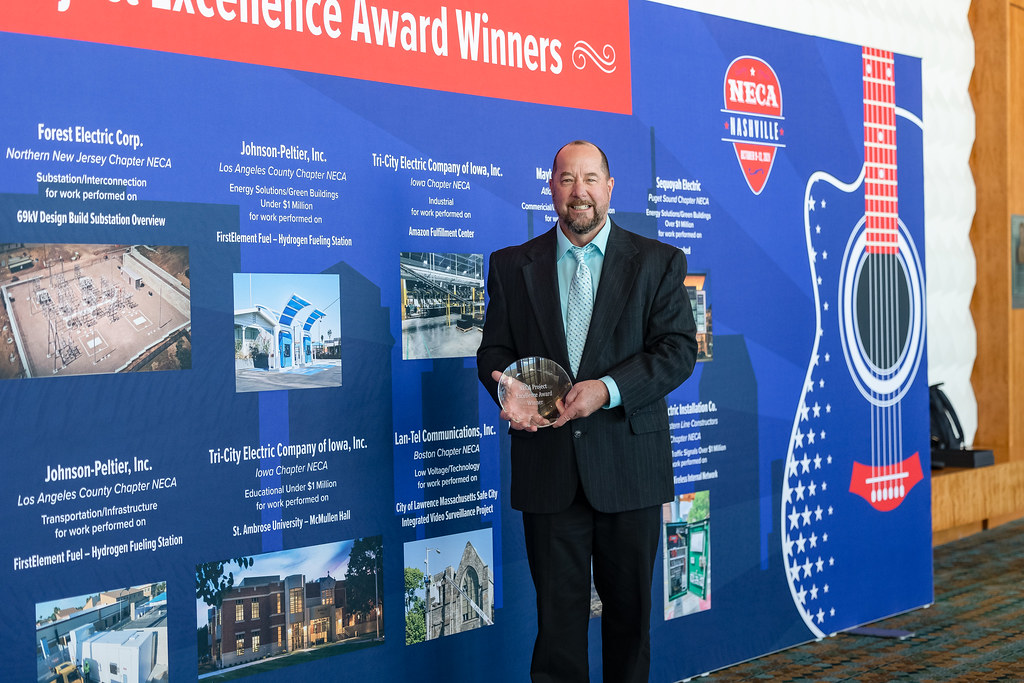 Jeff Jones, Vice President of Project Management accepting awards on behalf of Tri-City Electric Co.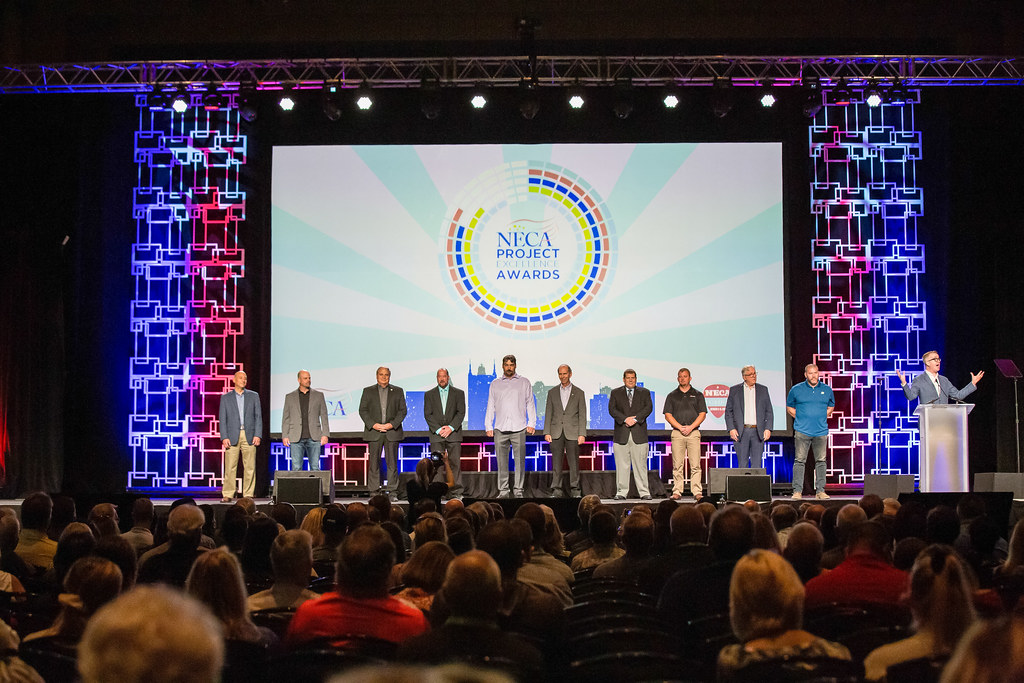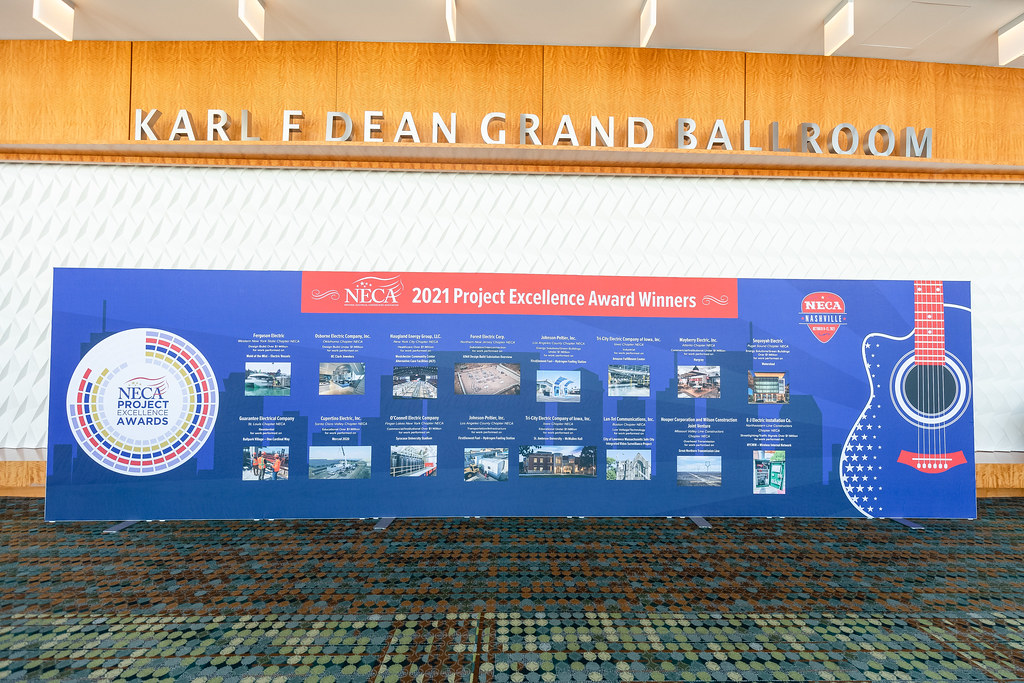 Back to All News