Electric Vehicle Charging
Lead the charge.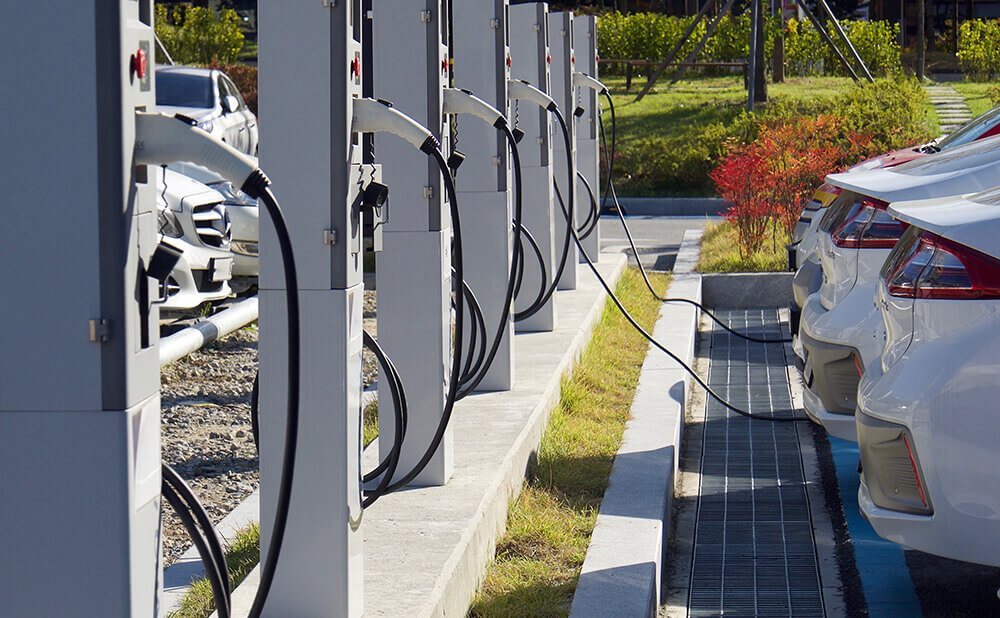 EV charging from your trusted professionals.
The electric vehicle (EV) market is rapidly growing. With its growth comes an increasing need for reliable, quality charging stations. Installing an EV charging station has many benefits for businesses and can even provide customer insight data like never before. Ready to lead the charge within this new, growing industry? We're ready to help make it happen.
As one of the oldest and largest electrical contractors in the country, you can trust that our team of experts and licensed electricians are the best to help you plan and install your EV charging station. As certified installers of EV chargers, you'll find we have a comprehensive approach and long-term vision to ensure your EV charging solution works seamlessly with your electrical infrastructure. From our first consultation all the way to installation and beyond, you can rest assured that your EV charging station will work reliably day-in and day-out.
When you partner with Tri-City Electric Co., you can count on Confidence Delivered®.
Download Our Literature:
Our Process
Consultation
We start by understanding your goals and your business. With a clear understanding of what you're wanting to gain out of the EV chargers, our team of experts can recommend the type of charging station needed (level two or three) to ensure you have the perfect setup.
Infrastructure Evaluation & Planning
We take EV charging installation to the next level with our big picture approach. As electrical experts, we'll take a look at your existing infrastructure and make any changes necessary to allow your EV chargers to have top performance with safety and efficiency in mind. Will you be looking to add more chargers in the future? No problem, we can plan for that too. As experts with experience, longevity, design capability, and engineers and designers on staff we're here for you for the whole process, from start to finish.
Certified Installation
The best part: installation day. Our team of certified installers work professionally to get your EV chargers up and running. With our broad experience in all things electric, you can have the confidence that the job will be done right.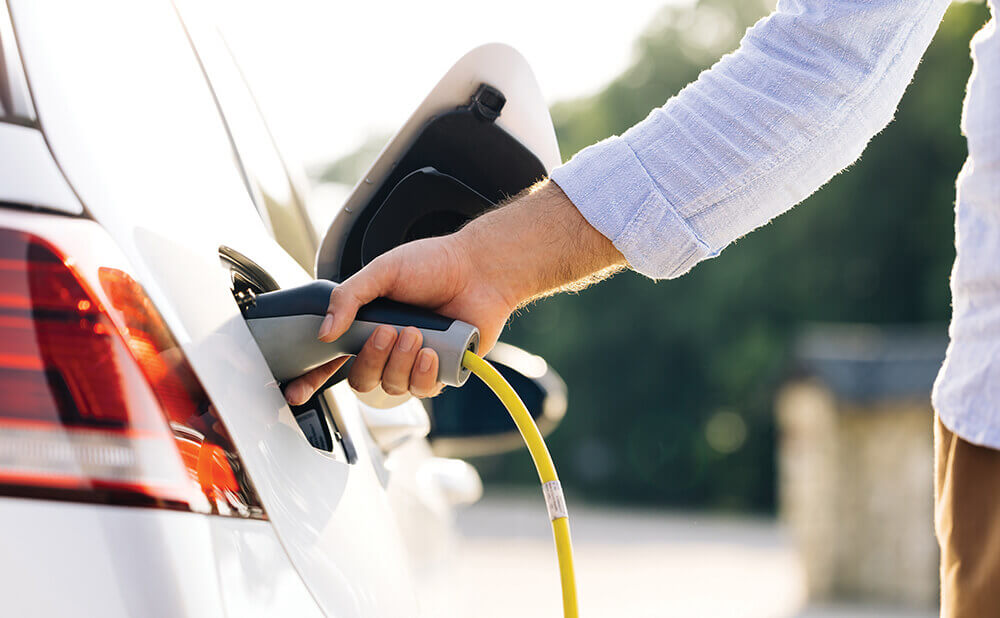 Safety
Our commitment to safety is uncompromising. It is a basic tenet of our operations and something that each employee must commit to before they can join our team.
Led by our in-house safety director and our team of safety professionals, our leadership team takes direct responsibility for employee safety and the quality of our safety programs. Foremen are accountable for the jobs and the people they supervise. Employees take responsibility for their own safety and the safety of their fellow workers.
Our safety initiatives include:
Correcting potentially unsafe conditions and equipment before they produce injuries.
Identifying unsafe or incorrect employee work habits and correcting them.
Training and motivating all employees to work in a safe and conscientious manner.
Pre-planning jobs to comply with safety standards.
As a result of these efforts, Tri-City Electric Co. has exceptionally low insurance modification rates over the last decade – a cost-saving we proudly pass along to customers.