Take your aspirations higher
Employment at Tri-City Electric Co.
It's an exciting time to become a part of the Tri-City team. As we continue to grow, your career can thrive with us.
However, before you apply you should know that at Tri-City, CONFIDENCE DELIVERED® is more than just our tagline. It represents who we are and is based on our incredible team of employees who are devoted to delivering our customers the expertise and solutions they deserve. That's why we're dedicated to only hiring the best people in the industry. If you are a hard-working and reliable professional ready to make a positive impact on the markets we serve, you may be just what we're looking for.
Tri-City Electric Co. has been awarded a Top Workplaces 2021 by The Des Moines Register. LEARN MORE >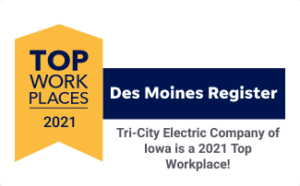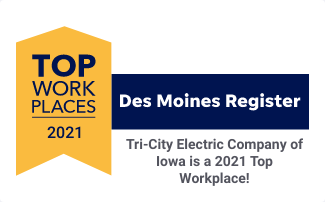 Tri-City Electric Co. is proud to be an equal opportunity employer. Tri-City Electric Co. will not be responsible for any fees arising from the use of resumes and online response forms through this source.